Sign up for a free trial to experience the benefits of LogMeIn's award winning remote working solutions.
GoToMeeting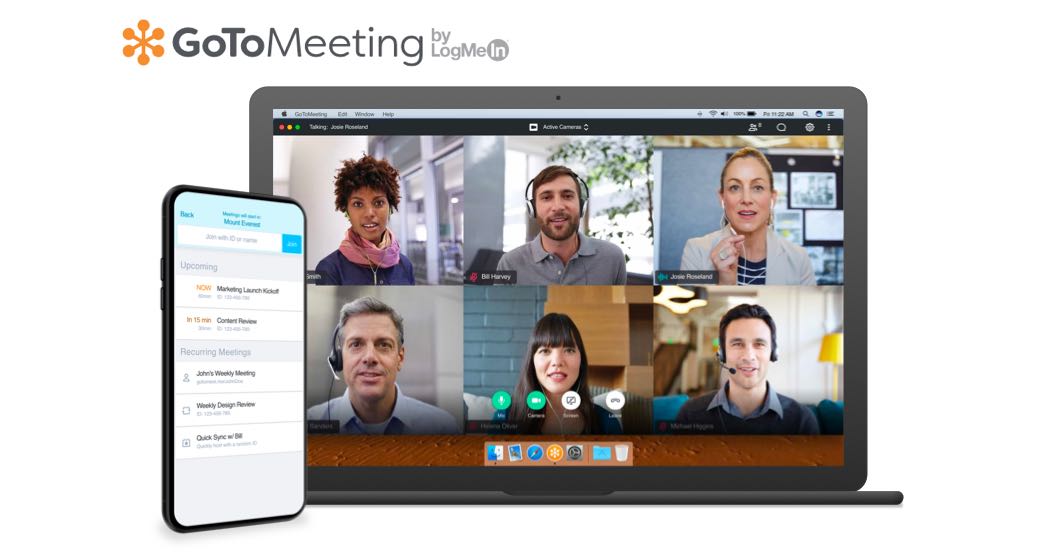 Fast, reliable online meeting solution. Enables you to meet in groups or 1:1 facilitating collaboration across the globe. It has features such as best –in-class screensharing, HD webcam sharing, AI enabled transcripts and reliable audio. GoToMeeting provides you with all the tools you need to run effective and productive meetings remotely.
GoToWebinar
Allows users to host live online events for up to 3,000 attendees or recorded events for up to 10k attendees. GoToWebinar is perfect for hosting large-scale lead generation events (Marketing), internal communication events (All Hands), or conducting training.
Rescue Support
Securely connect to any PC, Mac or mobile device on any network from anywhere at anytime. With LogMeIn Rescue, powerful remote support is at your fingertips 24/7 to connect with your customers and employees. Problem solved.
Image Supply Systems is an Authorised LogMeIn Partner and the LogMeIn GoToRoom Integration Partner for Ireland.
Contact us for further information
T: +353 1 478 2520
E: sales@imagesupplysystems.com
About LogMeIn's Customer Engagement & Support Portfolio
LogMeIn delivers industry leading solutions designed to empower companies to deliver smarter, more personalized customer engagement and support. Supporting over 1 billion customer interactions every year, LogMeIn is helping companies transform how they interact with their customers in real-time, creating experiences that drive increased satisfaction and brand loyalty.
About LogMeIn, Inc.
LogMeIn, Inc. (Nasdaq: LOGM) simplifies how people connect with each other and the world around them to drive meaningful interactions, deepen relationships, and create better outcomes for individuals and businesses. One of the world's top 10 public SaaS companies, and a market leader in unified communications & collaboration, identity & access management, and customer engagement & support solutions, LogMeIn has millions of customers spanning virtually every country across the globe. LogMeIn is headquartered in Boston with additional locations in North America, South America, Europe, Asia and Australia.
www.logmein.com