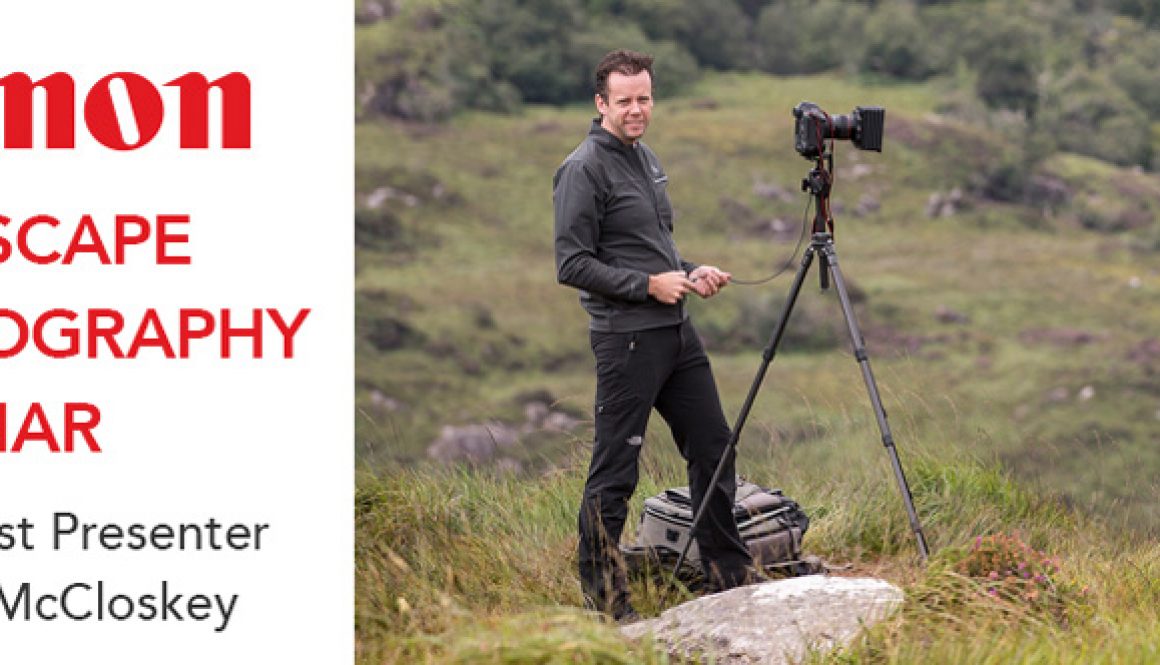 Norman McCloskey is a professional landscape photographer based in Kenmare, Co. Kerry.  He has published two books on the Irish landscape and is finalising his third.  His work now forms part of private and commercial collections all over the world and runs a busy gallery in the town.

Here he will discuss his 29-year journey in landscape photography, outlining his approach to photographing the Irish landscape,  working on book projects,  selling your work and sustaining the creative drive required to keep you heading back out there.

Norman will touch on some technical aspects of how he uses his Canon EOS R5 cameras and EF TS lenses to create a cohesive body of work and quality prints.
For further information on Norman's work visit  https://www.normanmccloskey.com